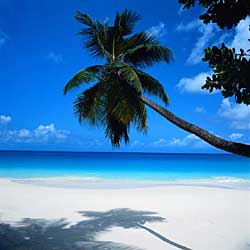 Is it time to get away and leave all the stress of everyday life behind? Here at Thunderbird Travel we are a Illinois travel agency that specializes in sending clients on unbelievable vacations. Whether you are feeling majorly overworked or it is just been too long since you and your family has had some true quality time, Thunderbird Travel has the perfect trip waiting for you.
Do you dream of pristine sandy beaches and magnificent sunshine? Let professional Illinois travel agency help you plan the perfect beach getaway. We have connections with world class resorts and exclusive cruises around the world and have the ability to tailor a vacation down to your every want and desire. Secluded islands, exclusive beach resorts, tons of romance, amazing views, crystal clear water, once in a lifetime activities and amazing cuisine are just some of the aspects that we strive for all of our clients to experience on their getaway.
With one of the affordable family vacation packages from Thunderbird Travel you and your family can enjoy an adventurous and relaxing vacation that will give you the chance to freeze time and make memories that will last a lifetime. Our entire discount vacation packages are designed for something for everyone in the family so that no one feels short changed.
Thank you for visiting our website and giving Thunderbird Travel the chance to be the organizer for your next dream vacation. All of our Illinois travel agents have the knowledge and access to the best networks of resorts, cruises, hotels and transportation providers to package a vacation that meets your demands and also your budget. From amazing Mexico trip deals to some of the best Hawaii trip deals in the industry, Thunderbird Travel has it all.
Call us and book the getaway you want and deserve!